At Utica Pizza Company, we aim to please our customers.  If you have any questions or comments, please don't hesitate to contact us.  E-mail: cdigristina@gmail.com
PLEASE NOTE: DUE TO COVID-19, WE ARE FACING INCREASED COSTS FOR THE INGREDIENTS WE USE TO MAKE OUR FOOD. WE WILL NEVER SKIMP ON THE QUALITY OF OUR INGREDIENTS. AS A RESULT, PRICES ON OUR MENU ARE SUBJECT TO CHANGE AT ANY TIME. We apologize for any inconvenience and thank you for your patience and support during these difficult times.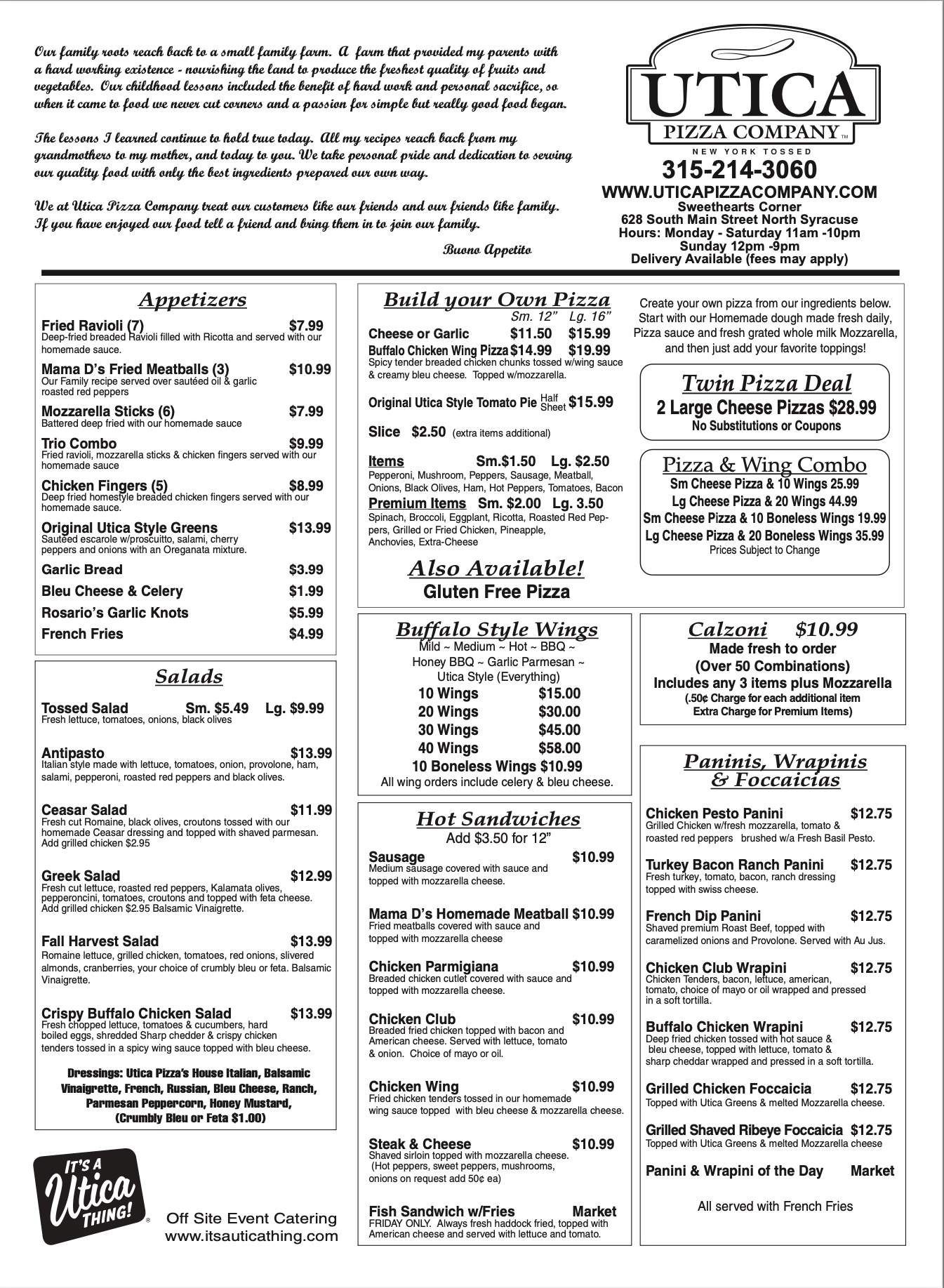 View catering menu here.